I may be a
Random Crafty Georgia Girl
l, but I'm still an Illinois girl at heart! I was born in a small town in Southern Illinois and lived there for 26 years. My parents still live in the same small town where I grew up. When The Coastie Couple needed a post about Illinois I knew I had to help out.
So, I'm sharing 15 things to do in
Illinois
with you today! I'm dividing the state into three sections: Southern Illinois, Central Illinois, and Northern Illinois. I'll start in Southern Illinois because that's the region I'm most familiar with. The southern part of Illinois gets overlooked because of Chicago and Springfield, but there's so many fun things to do!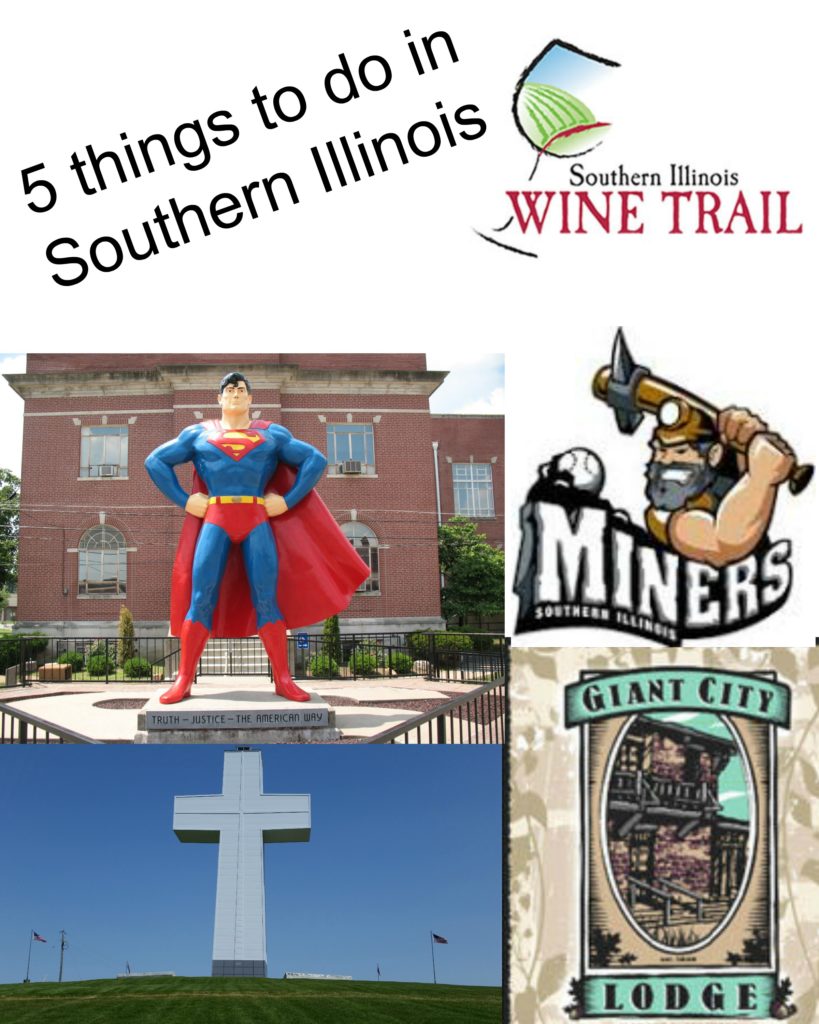 In
Metropolis
, just over the river from Paducah KY, there's the home of Superman. All the movies and comic books will tell you that Metropolis is New York City. The small town has a huge festival every year to celebrate Superman. There's celebrities from all versions of the Superman movies and comic books. The statue has become an icon that even President Obama has had his picture taken underneath it.
The Southern Illinois Miners
are a minor league baseball team that plays in Marion. They are not affiliated with a major league baseball team, so it's more of just a fun league for young college baseball players to still play the game they love during the summer. The Miners name is very fitting for the area of Southern Illinois since it a very coal enriched area.
The Southern Illinois Wine Trail
winds through the southwest part of the state. You don't think wine when you hear Southern Illinois, but there's several wineries on the trail that are so beautiful. Having a glass of Southern Illinois wine is such a treat. There's several different varieties of the wines and you can even see how they are made at a couple of the places.
Giant City Lodge
is part of the Giant City State Park system. The lodge is a wonderful home cooking restaurant. You can stay in the cabins and camp on the grounds or hike the beautiful trails in the whole system of parks.
Bald Knob Cross of Peace has a very popular Easter sunrise service every year. The attendance has grown from 250 people in 1937 to thousands of people making the trek up the mountain before sunrise. The history of
Bald Knob Cross of Peace
can be read on the website. And to think it all started with some pigs! As a fundraiser for the cross,
pigs
were sold and then raised and sold at market. You can also read that story on the website!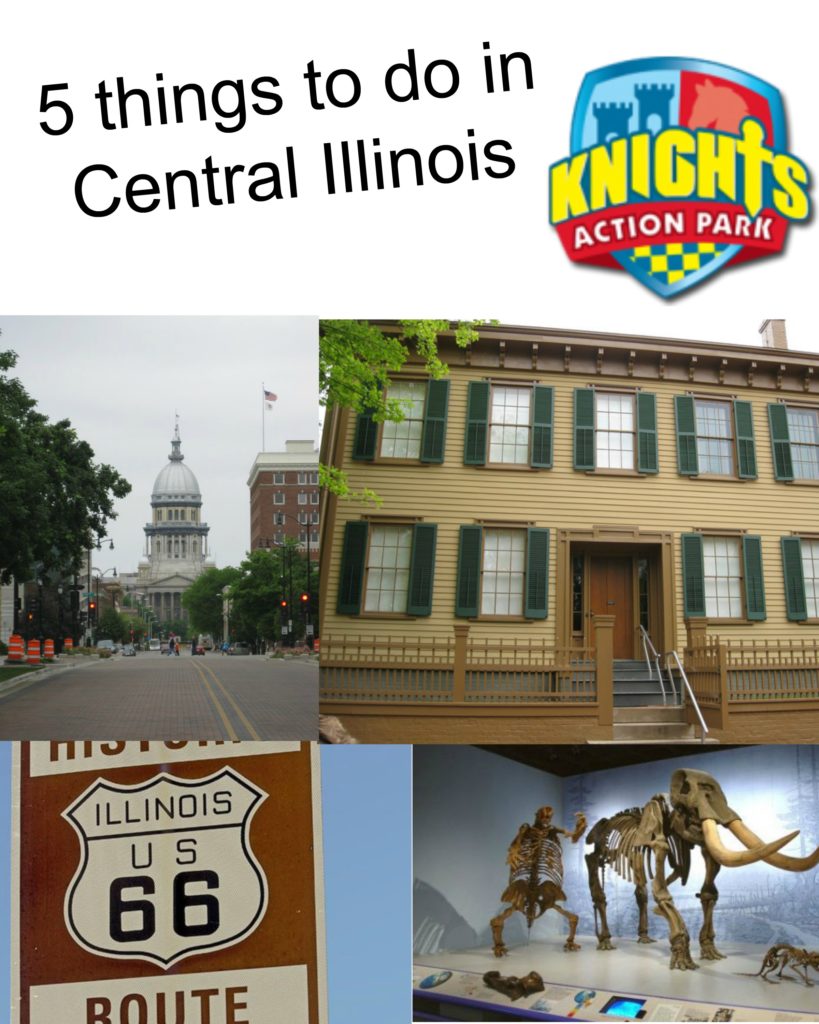 I visited Central Illinois many times during my childhood! My grandparents lived 33 miles from Springfield in a small town called Mason City. There's so much to do in Central Illinois.
There's history museums, amusement parks, and a section of the Old Route 66. I don't know much about Route 66 because I only remember seeing the signs for where it was. I remember a place called The Tropics. It was a restaurant, but at the time I saw it it was just a building.
The Illinois State Museum has many different exhibits! There's an anthropology exhibit, a people of the past exhibit, a heartland exhibit, and even a paperweight exhibit. I don't know too much about the museum because I was there when I was very small and don't remember it.
I will never forget visiting the Lincoln sites in Springfield though! I don't think my dad will let me forget them! Haha! President Lincoln made a huge impact on Central Illinois. He lived there during his adult life, started his law career, and was elected our 16th president from the state of Illinois.
There are several museums that are dedicated just to the Lincoln history. I have never been to the
Lincoln Presidential Librar
y ,but my parents have gone a couple of times and say that it is a great museum! There's also
Lincoln's Home
where you can see the rooms where the Lincoln family made their every day lives. As you walk into the home you can see the future president's coat and top hat hanging on the hall tree just as he out them there himself!
The Old Illinois State Capitol is where President Lincoln started his political career. This was where Lincoln gave his famous House Divided speech in 1851. This was also the site where he laid in state after his assassination.
Knight's Action Park
is an amusement and water park in Springfield. it's a fun way to cool off during the summer and ride some roller coasters!
P.S. If you are looking for a good meal go to
Charlie Parker's Diner
! It was featured on Food Network's Diner's Drive In's and Dives. Ask for a Horseshoe Sandwich. It's two pieces of bread with any meat you want on it with fries and cheese sauce on it. It's HUGE so you won't want anything else to eat!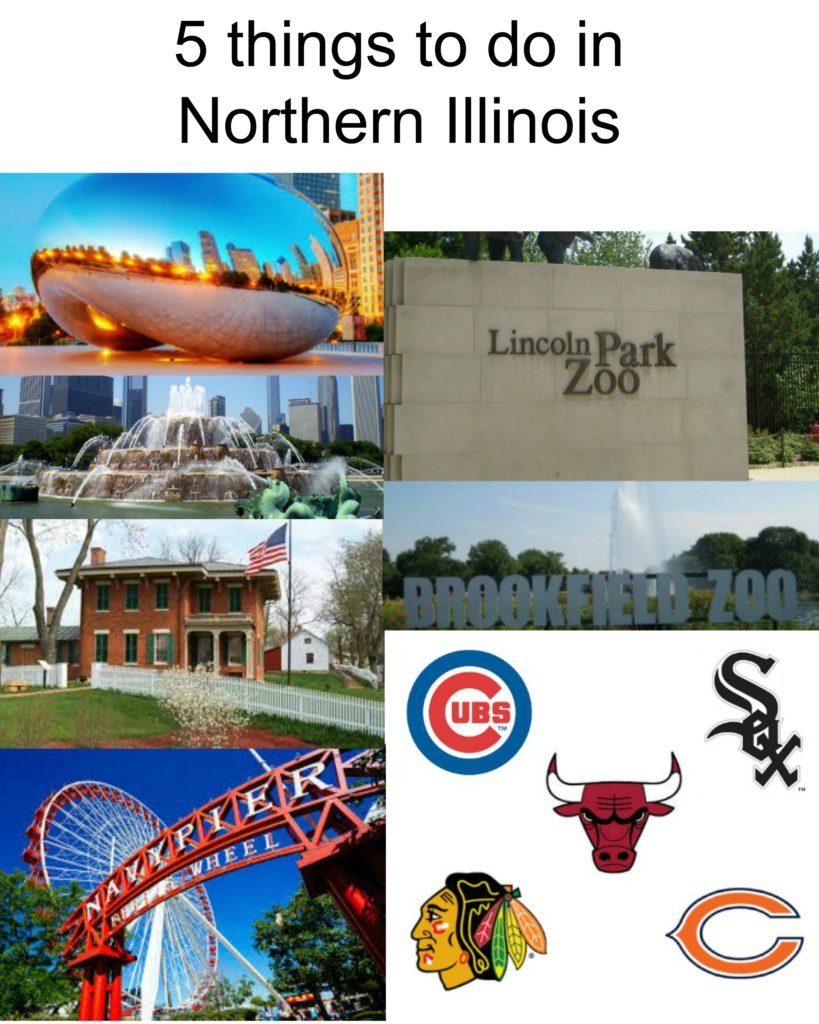 In Northern Illinois, you have the Chicago sites. There's sports, zoos, parks, and piers. The Chicago sports teams and the Cubs and White Sox for baseball, the Bears for football, The Blackhawks for hockey, and the Bulls for basketball. The Bulls were the best team in basketball for years when Michael Jordan played for them. The Cubs are famous for having the most devoted fans, despite not winning a world series since 1908. I don't know much about the White Sox except that it's President Obama's favorite baseball team. I also don't know much about the Bears and Blackhawks either.
The Lincoln Park Zoo is one of only a few free admission zoos in the country. The zoo has lions, camels, leopards, and tons of other animals for you to enjoy! There's also
Brookfield Zoo
. This zoo has several different animal exhibits that Lincoln Park Zoo doesn't have. If you are in Chicago and like animals you should go see the zoos.
The parks in Chicago are really great places to take pictures. Millennium Park has the famous bean. You can take a picture and have the skyline reflect in the bean. It's a fun thing to see. There's also Grant Park where concerts and other events are held. The fountain in Grant's Park was shown in the opening on the 80's TV show Married With Children.
Navy Pier is a great place for some family fun! There's a big ferris wheel that you can see the entire city from when at the top. There's shopping, restaurants, and music.
In Galena, IL is General Grant's home. He lived here before the Civil War and returned after the war. He lived there until becoming president. There's so much more to Illinois than Chicago! It's full of history and culture. There's so much more to the state than Presidents Lincoln and Obama. I had a great time growing up there and wouldn't have had my childhood anywhere else!
About the Author
Cate is a Wife, Christian, Blogger, Crafter, Vlogger,Cat Mommy, Oz Lover, Scrapbooker, Atlanta Braves Fan, Indy Colts Fan,
Random Crafty Georgia Girl
. She's from Atlanta Georgia and has been married for 4 years. She and her husband love traveling and antiquing. Their favorite vacation spots usually includes a beach.